LD-250
Fully Autonomous Mobile Robots
OMRON mobile robots are autonomous mobile robots (AMRs) designed to dramatically increase productivity in manufacturing and logistics operations. OMRON mobile robots increase throughput, eliminate errors, improve material traceability, and allow employees to focus on tasks that require complex human skills. What's more, unlike traditional AGVs, our mobile robots navigate by the natural features of the facility and require no expensive facility modification.
No need to pre-program path
Self-Mapping with on-board PC
Easy interaction on tablet by using the updated Mobile Planer
Bigger, stronger, better: new LD-250 mobile robot from Omron moves payloads up to 250kg
The new LD-250 mobile robot from Omron can handle a payload of 250kg and is the strongest and newest addition to our LD series of mobile robots. Together with the Fleet Manager, which for the first time in the industry enables the control of multiple mobile robots with different payloads through one system, it will help realize a more flexible and optimized autonomous material transport system.
LD-250: The strongest member of the LD family
OMRON introduces the LD250, the latest automated mobile robot with a payload capacity of 250 kg. The LD-250 is based on the same tested-and-proven technology used in the industry-leading LD-90.
It allows customers to load larger and heavier payloads, making fewer trips with heavier batches, ultimately increasing return on investment. You can do more with less equipment.
Tougher metal skins endure the toughest jobs in industrial environments
Perfect for small but heavy loads or lighter but bulky loads
Features
Easy installation
OMRON mobile robots are easy to get up and running, requiring no construction such as the installation of magnets, and minimal programming. In addition, our software integrates with your other systems so you can get the solution up and running in minimal time.
1

Easy Decisions & Lower Costs

OMRON provides subscription model that offer lower initial cost and ongoing upgrades and improvements to service of functions. Customer can make decisions more easily.

2

Select Apps and Toppers

OMRON has several success cases involving toppers; OMRON sales can advice customers on the best solutions.

3

Mapping and Goal Setting

After a short tour through your facility, the robot will make a custom map of your floor plan and set up goals for pick-ups and drop-offs.

Simple operation by tablet and simple integration between the OMRON Fleet Manager and your MES and WMS allows you to get your robots working immediately.
Autonomous navigation doesn't require preset routes, magnets, or beacons
Enhanced security to comply with IT systems
Automatic software updates across fleet while maintaining continuous work flow
Safety features
Designed to meet the industry's latest requirements, our mobile robots interact with people to promote a collaborative, safe working environment. Safety lasers and sonar allow our robots to detect obstacles in their path and prevent collisions.
1

Avoids static and moving obstacles

2

Additional E-stops easily added

3

Complies with ISO EN1525, JIS D6802 and ANSI B56.5 safety standards
News article
Omron offers a new solution for optimizing an entire fleet before deploying.
Read more
Technology
MobilePlanner
MobilePlanner is our PC-based software to manage the robot or the fleet.
Builds and distributes maps for mobile robot applications
Provides configuration tools for the robot to adjust robot parameters, program sensors, cameras, etc.
Assigns jobs and schedules routes
Watch video
Introduction of the Omron Mobile Planner - an easy to use, portable, monitoring and control user interface tool for LD Mobile Robots.

03:21
Flexible Mapping
Our mobile robots use an on-board laser to scan the environment and generate a map which will be used for navigation.
The navigation map is also editable via MobilePlanner:
Add pick-up and drop-off locations
Add restriction zones
Watch video
VOLA, a Danish manufacturer of luxury sanitary and kitchen fittings, has opened a new factory that incorporates a fleet of nine LD mobile robots from Omron. The new robot fleet works side-by-side with people, and is controlled by an advanced fleet management system. These have replaced roller conveyors, leading to a more flexible production and logistics set-up that matches the company's single-piece production process, in which everything is produced to order.

02:36
Robust Navigation
If the operating environment changes dramatically (in warehouses and busy factories where objects such as pallets and carts frequently change locations), acuity provides an additional method of "localization" to the on-board laser. It identifies overhead lights and overlays the "light map" with the "floor map". It also allows mobile robots to move easily across wide-open areas in large warehouses.
Watch video
Handling high-mix and low volume production, whilst compensating labour shortage are challenges for Omron manufacturing in Japan. See how LD mobile robots are used to automate material transport and increase efficiency, to accelerate human-machine collaboration.

03:47
Fleet Management
Our Enterprise Manager is a network appliance that provides coordination of mobile robots when multiple mobile robots operate within a facility.
Transport Request (Job) Allocation: distributes jobs across multiple mobile robots by selecting the best-suited vehicle to perform them
Traffic control: optimizes traffic flow of vehicles
Communications: single point of contact for integration with factory systems (MES, WMS, ERP, etc.)
Configuration Management: manages system parameters across the fleet of vehicles
Manage Fleets up to 100 robots
Simulate up to 10 robots
Secure control and data interfaces for faster installation and increased intelligence. RESTful, SQL, RabbitMQ.
Hybrid Fleet Management
Safety
Our mobile robots are safety rated. They use on-board lasers and other sensors to detect obstacles on their moving path and, based on speed of travel, they trigger E-stop to prevent vehicle collision into objects on their path.
LIDAR Laser
Lower Laser
Side Laser
Front Bumper
Sonar
Alignment Positioning Systems
Cell Alignment Positioning System (CAPS)
CAPS evaluates real-world features to effectively align robots for high accuracy drop-offs and pick-ups.
CAPS aligns our mobile robots with machinery at ±8mm position accuracy and ±1° rotation accuracy.
It can approach from any angle so that customers do not need to worry about floor layout, nor the shape of the load, and docking can be achieved from any direction.
Enables a smoother and quicker loading & unloading of material, contributing to a shorter cycle time.
CAPS allows an offset per robot, meaning the user can dial out the slight hardware differences of the top attachment in the fleet just by changing the parameters.
High Accuracy Positioning System (HAPS)
HAPS allows our mobile robots to move along fixed paths in applications that require tight tolerances.
HAPS aligns our mobile robots with machinery at ±10mm position accuracy and ±0,5° rotation accuracy.
It ensures that the robot will follow a fixed path, even backwards and with angles.
Solutions
OMRON Fleet Simulator offers the industry's first mobile robot simulator for factory and manufacturing applications.
Read more
The unique cobot and mobile robot hybrid concept solution from OMRON
Read more
Specifications & ordering info
| Produkt | Mobile robot type | Maximum load | Maximum speed | Kit type | ESD protection | Battery included | Description |
| --- | --- | --- | --- | --- | --- | --- | --- |
| | OEM robot | 250 kg | 1.2 m/s | Mobile robot | No | No | Mobile Robot, LD-250, without Battery, with OS32C LIDAR |
| | OEM robot | 250 kg | 1.2 m/s | Mobile robot + docking kit | No | No | Mobile Robot Docking Station Kit, LD-250, Charger, without Battery, with OS32C LIDAR |
| | OEM robot | 250 kg | 1.2 m/s | Mobile robot + starter kit | No | No | Mobile Robot Starter Kit, LD-250, with Charger, without Battery, Joystick, Top Plate, with OS32C LIDAR |
Compare products
Show more products
Tutorial Videos
LD-250 mobile robot tutorial 1- Getting started
In this video, you can learn how to get started with the LD-250, from unboxing the mobile robot to getting it on your wireless network, and connecting to the MobilePlanner. Get your LD-250 ready to go!
Markets
Made for Industry
With the largest install base in the world, OMRON mobile robots are deployed in thousands of applications across multiple industries.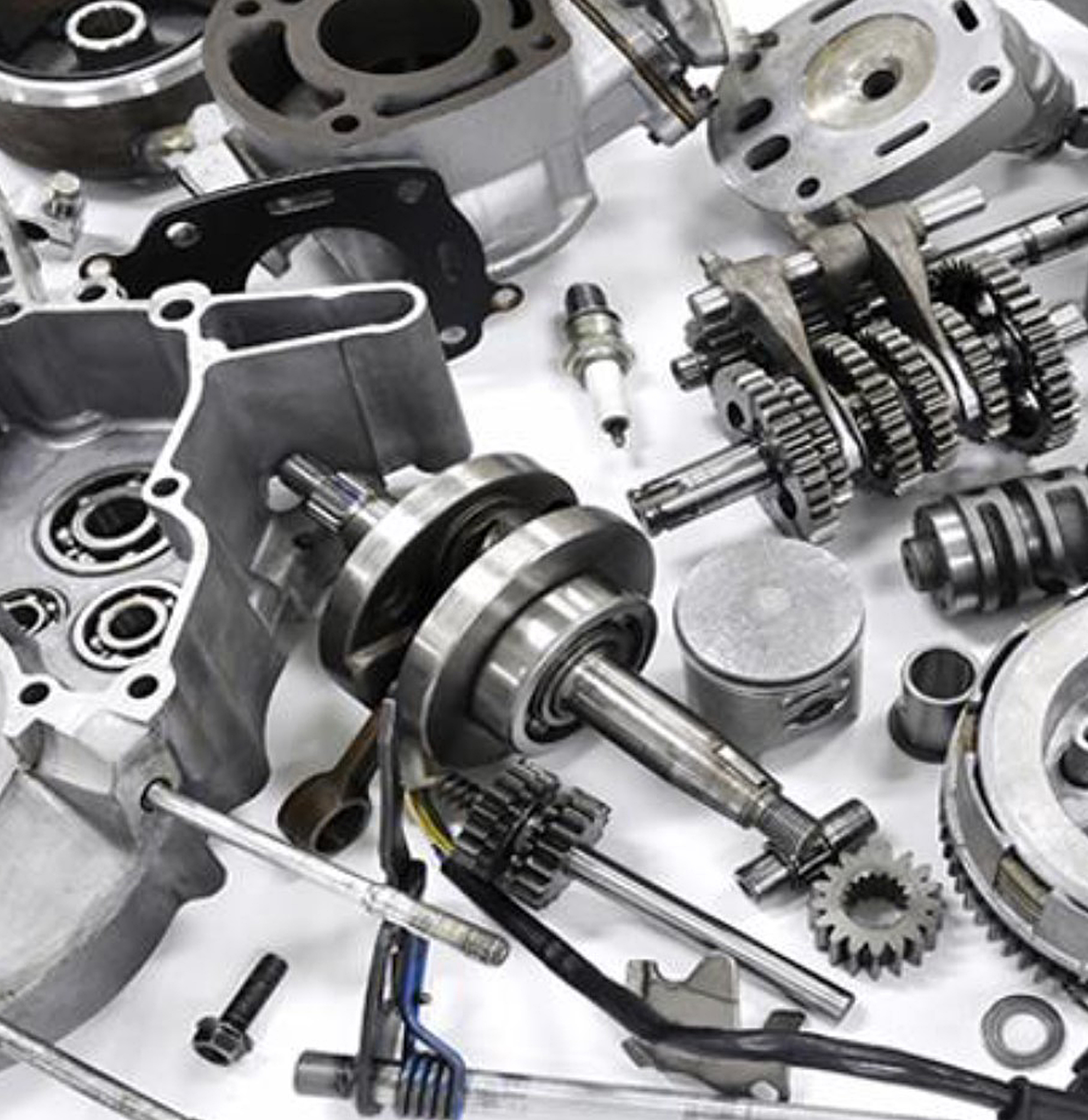 Automotive
Tire Assembly
Automotive Electronics
Automotive Accessories
Assembly and Inspection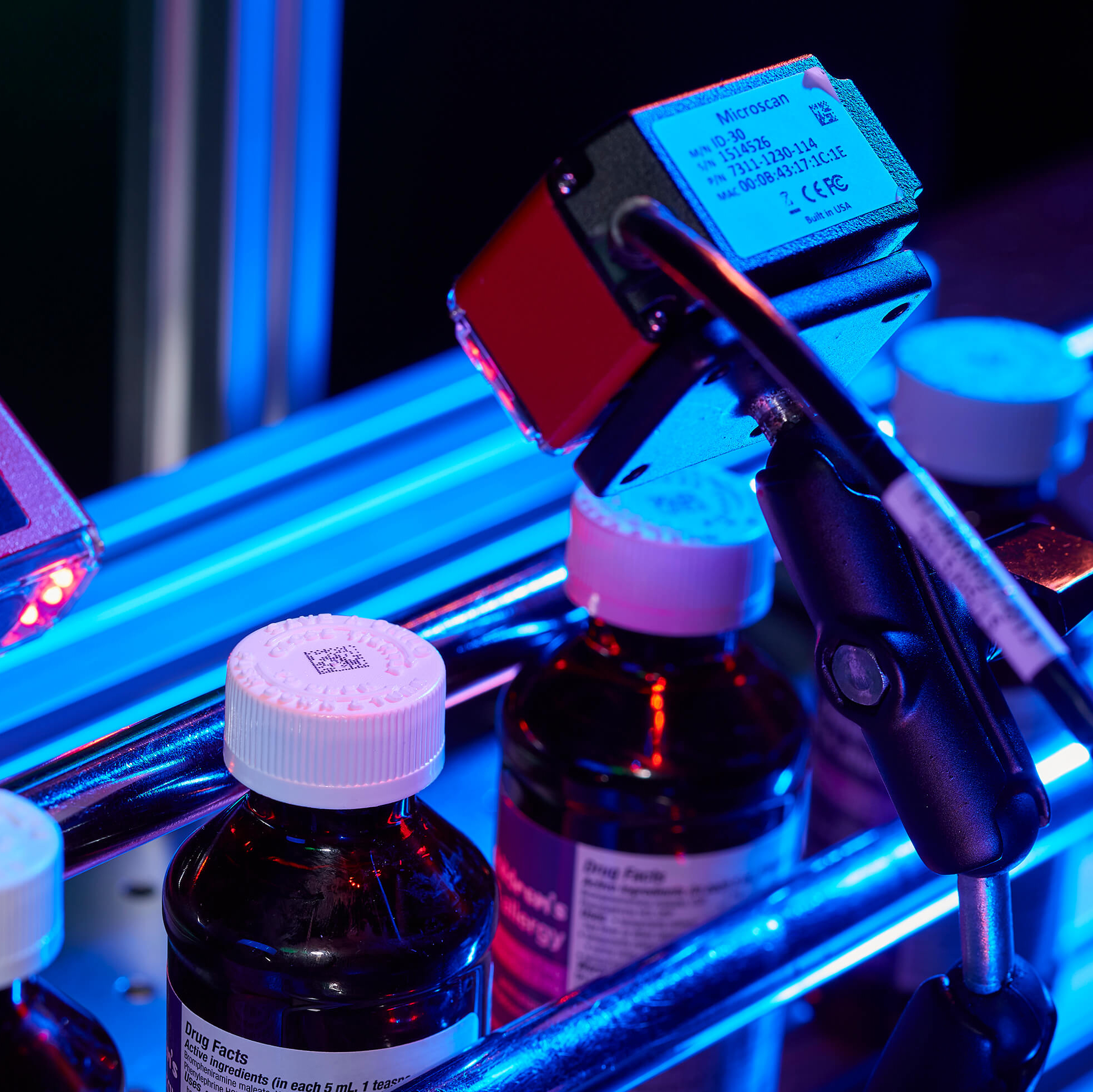 Pharma
Sterilization Room Transport
Laboratory Sample Transport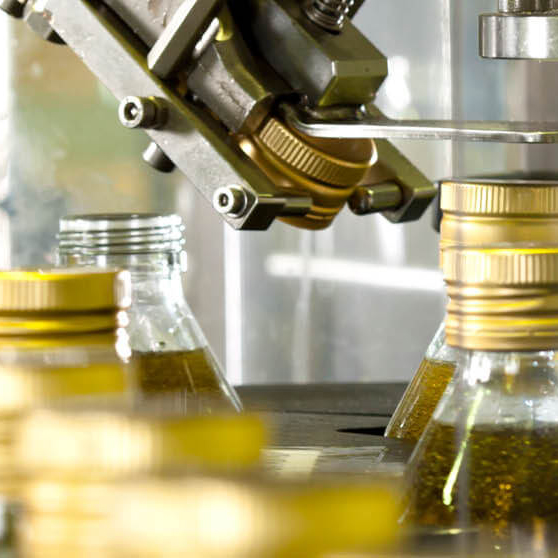 Food & Consumer
Stockroom Transport
Transport Goods to Assembly and Sorting Stations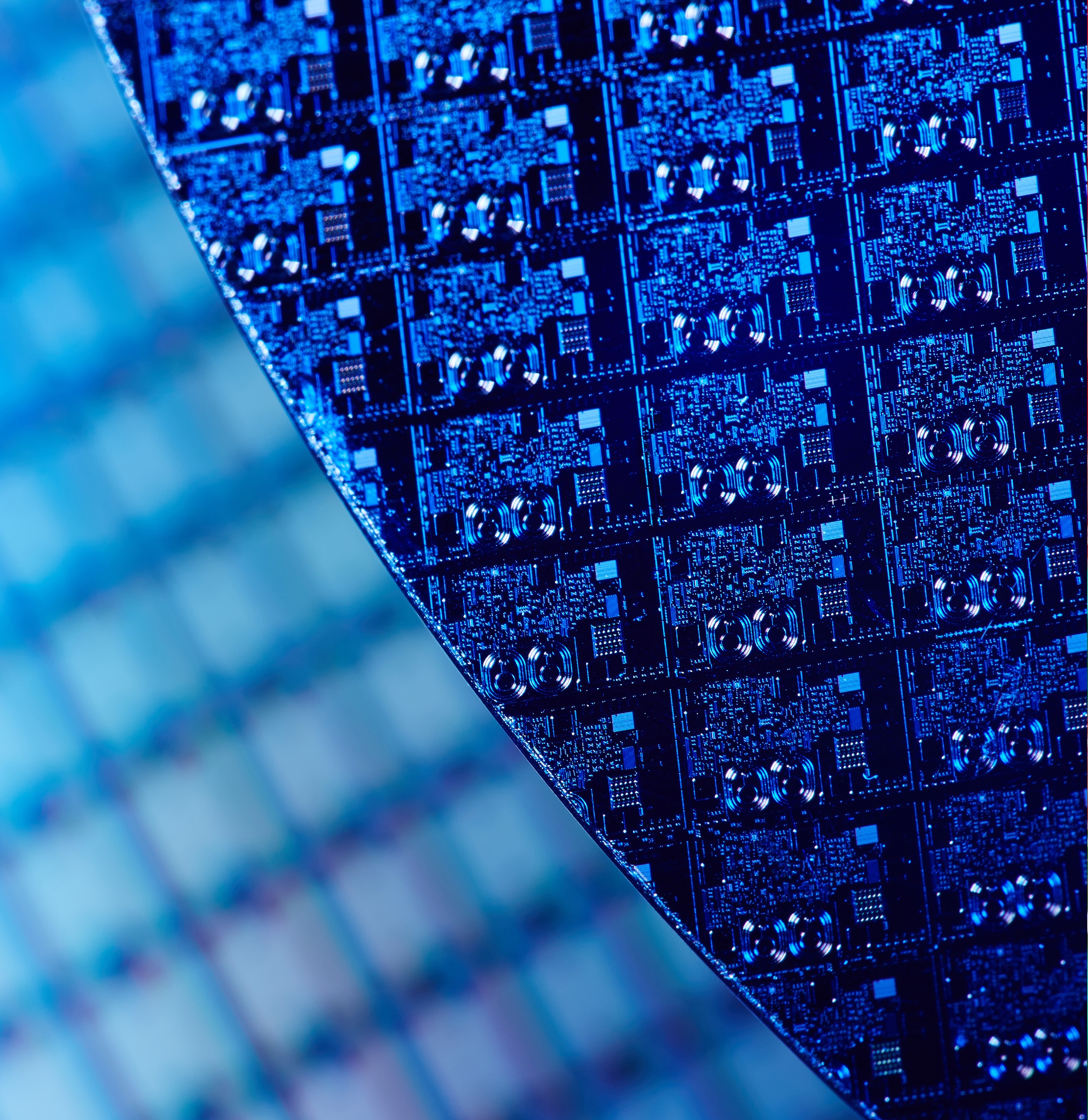 Digital
Semiconductor Wafer Fabrication
Semiconductor Packaging and Test
Mobile Device Manufacturing
Data Center Environmental Surveillance
Services
Financial services
Omron leasing solutions enable you to acquire our latest technologies that keep you in the market-leading position and increase your ROI. Find out more about the monthly costs of leasing our robots.
Videos
Omron Mobile Planner Tablet Edition - Intro
Introduction of the Omron Mobile Planner - an easy to use, portable, monitoring and control user interface tool for LD Mobile Robots.
Mobile Manipulator combines a cobot arm with an autonomous mobile robot for flexible production
OMRON's autonomous mobile manipulator solution supports flexible manufacturing and improves efficiency by integrating a self-navigating LD mobile robot with OMRON's collaborative robot arm. What will you use it for?
Omron mobile robots
Omron's Autonomous Mobile Robots (AMRs): no facility modifications, no laser beacons, no floor magnets, no tapes and setup the robot within an hour.
Related events and seminars
In this webinar we will go through multiple tips and tricks for designing mobile robotic applications. You will also learn which technologies will be crucial to build 24/7 autonomous mobile robotics systems.
Hålls den 6 jul, 2020
1:00
WEBINAR RECORDING
READ MORE
This translates into increased complexity when safely implementing these applications. Moreover, changes in safety standard requirements have arrived, and this needs to be known by integrators and end users. That's why the Omron 45-minute webinar will show you the route to answer all these changing needs.
Hålls den 8 jul, 2020
1:00
WEBINAR RECORDING
READ MORE
How can we help you?
If you have a question or would like to ask for a quote, please contact us or send a request.
+46 (8) 632 35 00
Contact us
Tack för din förfrågan. Vi återkommer inom kort.
Vi har tekniska problem. Din formulär har inte varit framgångsrik. Vi ber om ursäkt och försök igen senare.
Download
Pricing
Request a quote
Tack för din offertförfrågan. Vi återkommer med önskad information inom kort.
Vi har tekniska problem. Din formulär har inte varit framgångsrik. Vi ber om ursäkt och försök igen senare.
Download