Machine Automation concepts to enable innovation for digitalized manufacturing
The advent of a fourth industrial revolution was first announced at the Hannover Messe in 2011. During that exhibition, the term "Industrie 4.0" was coined by the German Chancellor Angela Merkel, to describe this revolution-to-come. The first industrial revolution brought mechanization to manufacturing, the second one electricity. In the 70s, a third revolution further enhanced production processes with the introduction of information technology. The first three revolutions were all identified in the aftermath. Now, for the first time, Industrie 4.0 describes a revolution before it happens, creating stimulus for its advent, rather than describing it afterwards.
Within Industrie 4.0, the future envisioned by our founder is becoming reality. To address the challenges of this digitalized industrial future, we automate machines with technologies leveraging on fully scalable automation solutions and seamless reusability of automation assets. Using our long industry experience and competences, we aim to cover digitalization over the full lifecycle of any automation solution.
This position paper aims at outlining our contribution to a fully digitalized manufacturing ecosystem and explains how our core technologies become the enabler to realize a smart digitalized automation infrastructure.
Hämta vårt faktablad Smart factory
More White Papers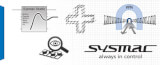 Djupgående kunskaper om paketering – allt fullt tillgängligt. Under de senaste 20 åren har vi byggt upp en omfattande kunskapsbas om många olika ämnen som relaterar till paketering, från avancerad robotteknik och säkerhet till temperaturreglering och kavlitetssäkring av flerstegsprocesser.

Read more