Adaptive Headlight LED (ADB) Inspection
OMRON's inspection solutions prioritize transparency and precision during the ADB production process, allowing you to create powerful headlights that exceed current market expectations.
Challenge
The demand for ADB headlights is increasing exponentially, requiring manufacturers to improve precision with LED placement in the bulb. Advanced inspection solutions are required in order to ensure that proper placement is achieved and all ADB headlights manufactured are free from defects.
Solution
By prioritizing versatility and efficiency, Omron's advanced inspection technology solutions allow EV manufacturers to meet consumer demands, maintain regulatory compliance and increase output. The MDMC illumination and FH vision technology of the VT-M121 pinpoints accurate measures on traditional or PCB for ADB, ensuring perfection during production.
Adaptive headlight LED (ADB) inspection
Full-automated dimension inspection starts from here to achieve zero defect:
Sampling inspection by operator to full automated inspection
Reducing adjustment time by installing automated optimization tool for illumination condition
Reduction programming time by utilizing measurement library
Download brochure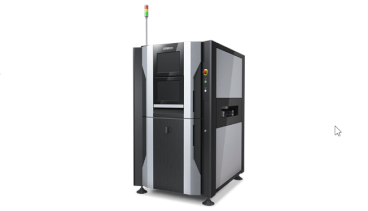 Fitted with OMRON's advanced motion and vision technology to provide repeatable measurements on a variety of applications.
Read more