Today's challenge: Delicate, consistent, and precise manipulation
Paper-based packaging is a very sustainable material due to the fact that it can be recycled up to seven times. At the same time recycled cardboard packaging is more fragile, flexible, and porous than for instance plastic packaging or boxes made of virgin fibers.
Handling boxes made of recycled cardboard without damaging them can be tricky with traditional machines or when handling, unpacking and repacking tasks are performed manually by workers used to handle traditional cardboard boxes.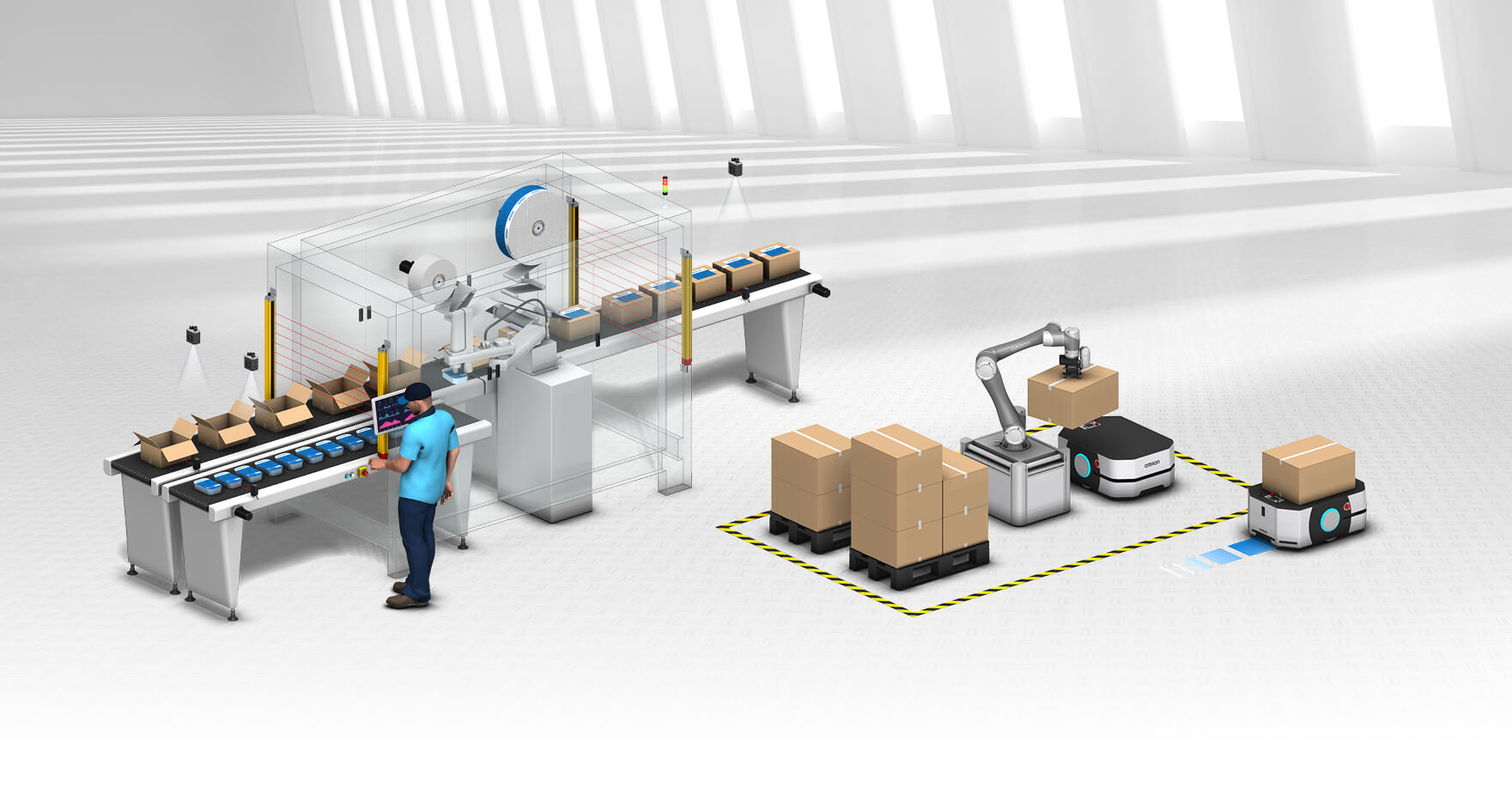 Our Solution: Flexible handling with robotics
We offer integrated robotic solutions with special purpose grippers to safely handle a wide array of irregular paper-based packaging shapes, forms, porosity levels and delicate objects. We are fully aware producers seek easy, flexible, and cost-effective solutions and have tailored our technology and robotics to accomplish this.
Traditional palletising solutions are complex to specify and program, occupy a large space, and cannot be redeployed to other parts of the plant if needed. We, for instance, implement integrated inspection and handling with SCARA to improve quality, reduce waste and effectively utilize manpower.
Benefits of our Multimaterial Handling solutions:
High agility with products and layouts

Less costs

Significant lower footprint

Boosts OEE
See Our Solution in Action
Meet the RB1200 Cobot Palletiser
OMRON and Reeco Automation have partnered to bring you the RB1200 palletiser. A safe, flexible and versatile solution to the EOL palletising process, designed to improve production efficiency, provide enhanced flexibility and save costs. Read more: