Our Solution: flexible automated pallet transport.
The HD-1500 increases throughput, eliminate errors and improve material traceability.
Static and dynamic obstacle avoidance
Low level obstacle avoidance such as empty pallets or pallet mover forks on the ground
Overhead obstacle detection and avoidance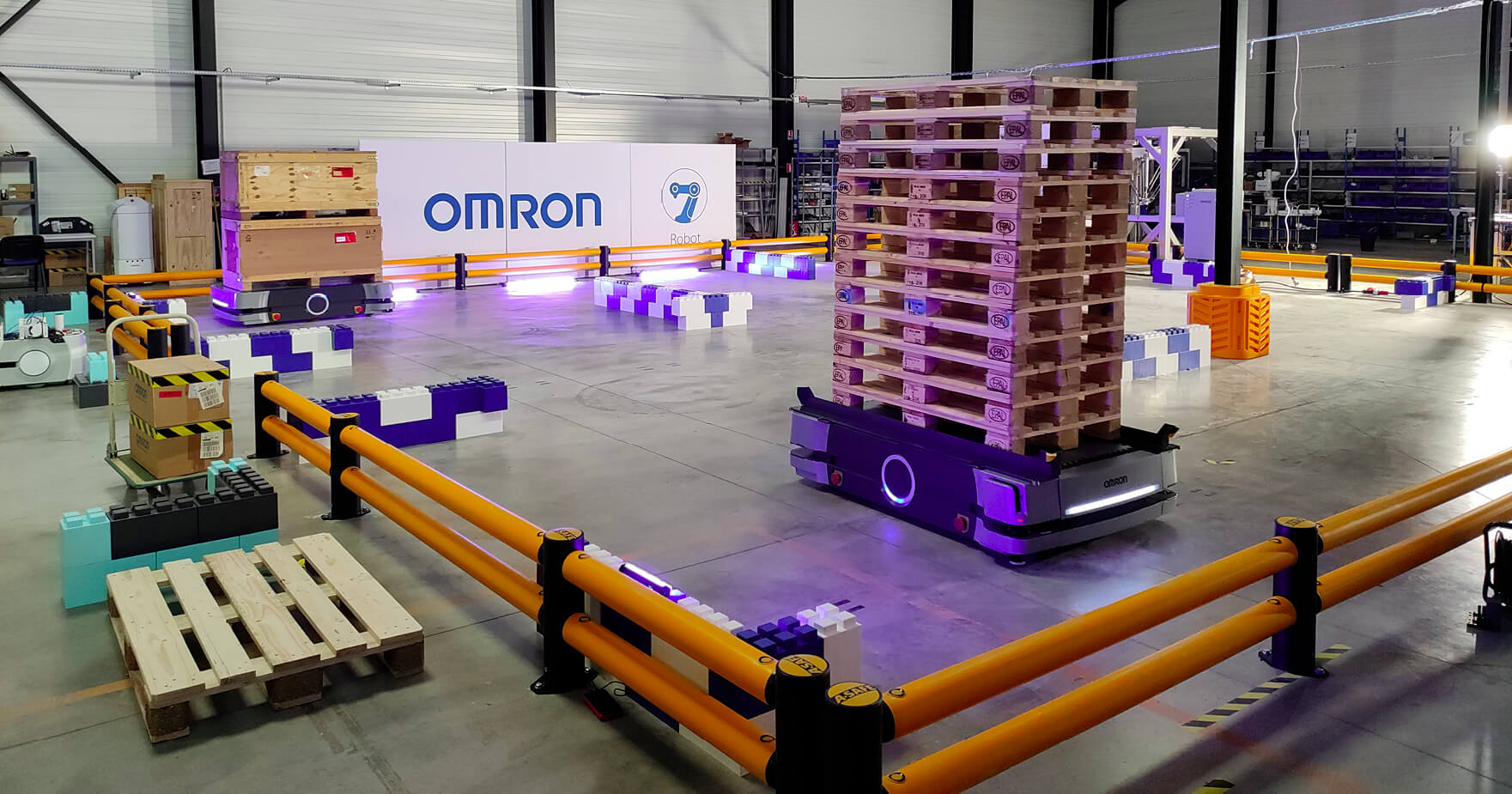 Value provided
Safe by design
Our mobile robots are safety rated. They use on-board lasers and other sensors to detect obstacles on their moving path
Easy install
OMRON mobile robots are easy to get up and running, requiring no construction such as the installation of magnets
Flexible Mapping
Our mobile robots use an on-board laser to scan the environment and generate a map which will be used for navigation.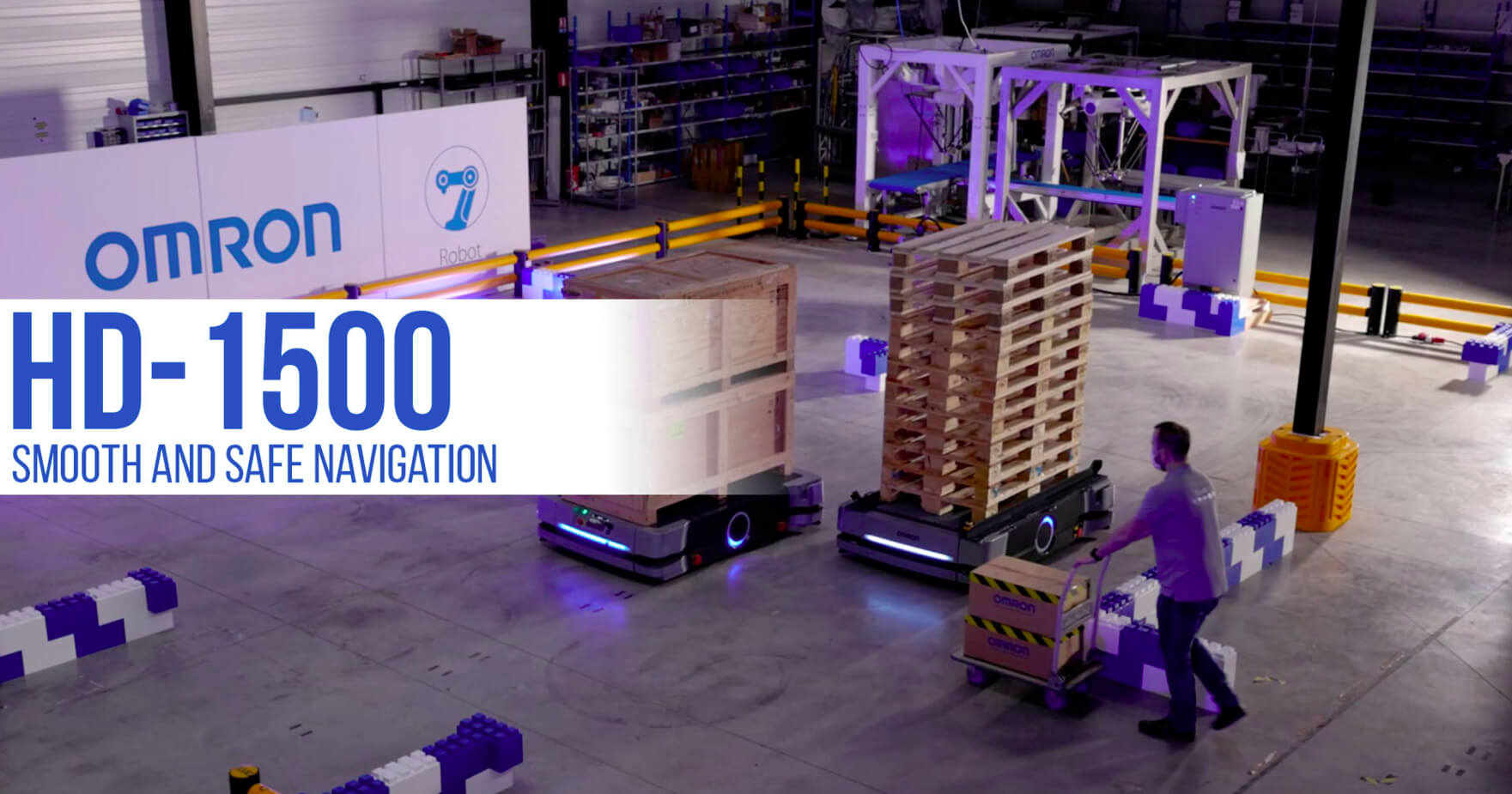 See Our Portfolio of applications
LD-250 autonomous mobile robot from OMRON in a pallet wrapping application
OMRON's LD-250 autonomous mobile robots (AMRs) are designed to dramatically increase productivity in manufacturing and logistics operations. They increase throughput, eliminate errors, improve material traceability, and allow employees to focus on tasks that require complex human skills. And, unlike traditional AGVs, these mobile robots navigate by the natural features of the facility and require no expensive facility modification. In this video, the mobile robot, that can carry payloads of up to 250kg, is used in an automated pallet wrapping application. For more information, please visit: