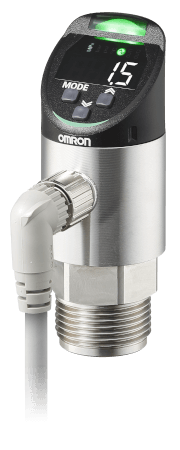 E8PC Pressure Sensors
IoT Pressure Sensors
Detect signs of abnormalities by simultaneous measurement of pressure and temperature
Multi-sensing of pressure and temperature
Applicable for liquids and gas
Two-channel analog current output
Self-diagnostic outputs via IO-Link
Peak/Bottom hold function
High luminosity LED display
Easy-to-clean structure
Wide portfolio of adapters
Specifications & ordering info
| Produkt | Application | Applicable medium | Rated pressure range | Output type | Analogue | IO-Link function | IO-Link baud rate | Description | |
| --- | --- | --- | --- | --- | --- | --- | --- | --- | --- |
| | Pressure control | Non-corrosive gas, Non-corrosive liquid | -0.1-1 MPa | IO-Link, NPN, PNP | Yes | Yes | COM3 (230.4 kbps) | Pressure sensor, liquid and gas, -0.1 to 1 MPa, PNP/NPN, IO-Link COM3, analog, M12 connector | |
| | Pressure control | Non-corrosive gas, Non-corrosive liquid | 0-10 MPa | IO-Link, NPN, PNP | Yes | Yes | COM3 (230.4 kbps) | Pressure sensor, liquid and gas, 0 to 10 MPa, PNP/NPN, IO-Link COM3, analog, M12 connector | |
| | Pressure control | Non-corrosive gas, Non-corrosive liquid | 0-40 MPa | IO-Link, NPN, PNP | Yes | Yes | COM3 (230.4 kbps) | Pressure sensor, liquid and gas, 0 to 40 MPa, PNP/NPN, IO-Link COM3, analog, M12 connector | |
Compare products
Show more products
How can we help you?
If you have a question or would like to ask for a quote, please contact us or send a request.
+46 (8) 632 35 00
Contact us
Kontakta mig E8PC Pressure Sensors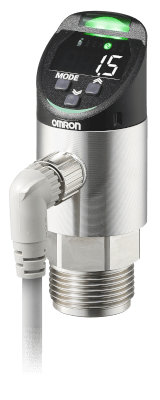 Tack för din förfrågan. Vi återkommer inom kort.
Vi har tekniska problem. Din formulär har inte varit framgångsrik. Vi ber om ursäkt och försök igen senare.
Download
Request quotation
Request quotation
Offert för E8PC Pressure Sensors
Fyll i alla obligatoriska fält. Vänligen fyll i alla fält markerade med *. Dina personliga uppgifter behandlas konfidentiellt.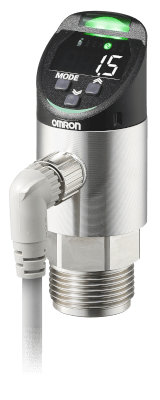 Tack för din offertförfrågan. Vi återkommer med önskad information inom kort.
Vi har tekniska problem. Din formulär har inte varit framgångsrik. Vi ber om ursäkt och försök igen senare.
Download
Features
Multi-sensing technology
Since the sensing surface is made of a high-hard ceramics, it withstands high pressure. Pressure values are detected from changes in resistance of the strain gauge. The temperature measuring element mounted to the back of the piezoelectric element measures temperature.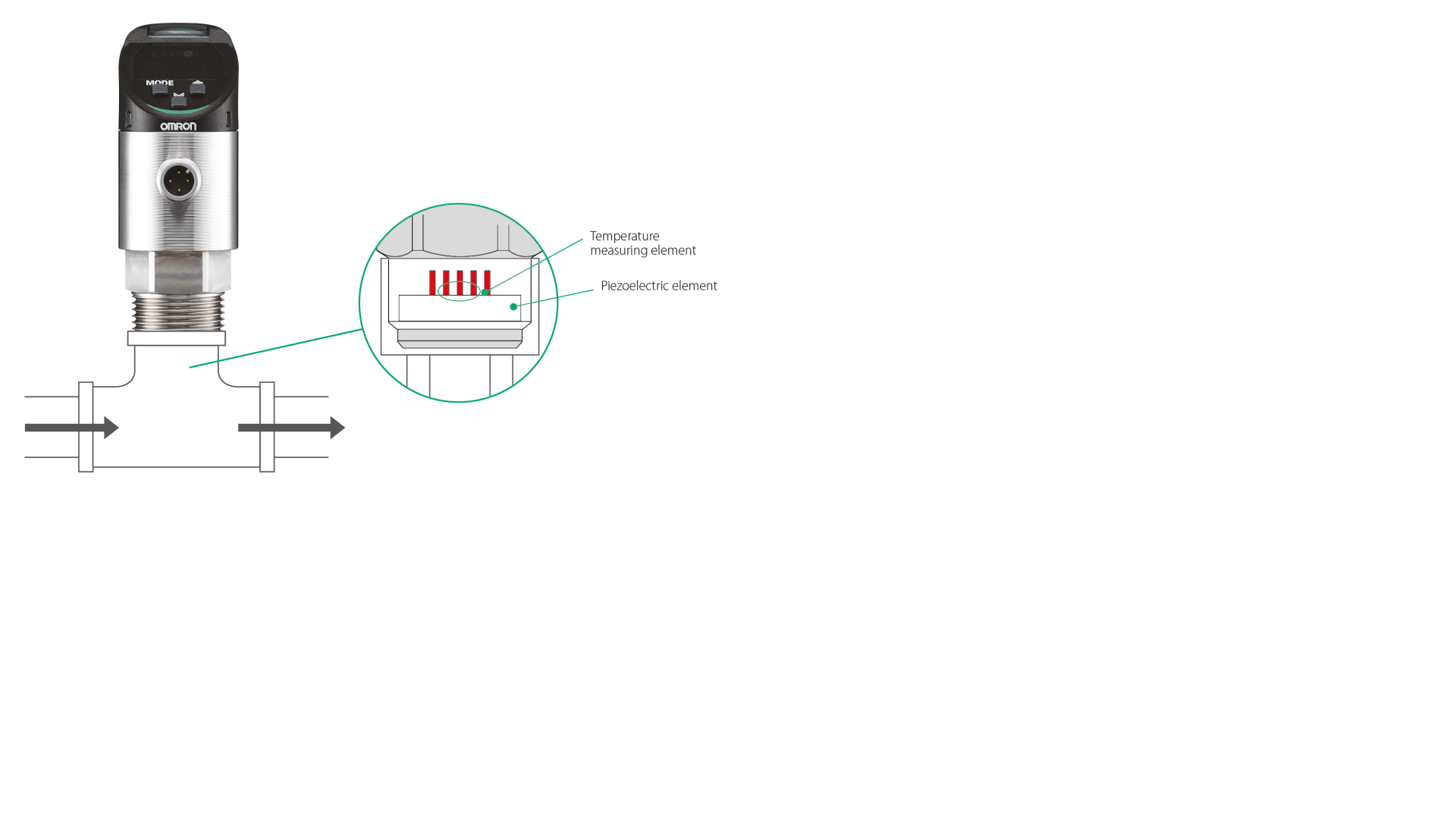 Clear and precise notifications of changes in the cooling water
With the multi-sensing display, the cause of abnormality can be identified. The sensor judges by monitoring "Flow rate + Temperature" and "Pressure + Temperature". For the display colors, you can set 3 patterns, or if combined with Not lit, a total of 4 patterns. The display format allows you to understand the physical quantity units better.

Useful functions to capture equipment status
The Peak/Bottom hold function allows an error detection even in the unmanned site. The output polarity can be easily switched with a button, eliminating the need to use different sensors for each polarity. The flow rate or pressure values and temperature values can be output as analog currents at the same time, which enables simultaneous monitoring of two physical quantities even in equipment using only analog input devices.

Self-diagnostic outputs, batch settings, and visualization of on-site issues
Our product has the ability to self-diagnoses the sensor's own status and autonomously sends notification when signs of a connection error or malfunction appears. If you use the IO-Link function, you can perform batch setting from a host device. Data can be easily collected from sensors installed in existing equipment and monitored remotely simply by connecting the sensors to Visualization Software F-Scape that highlights on-site issues.