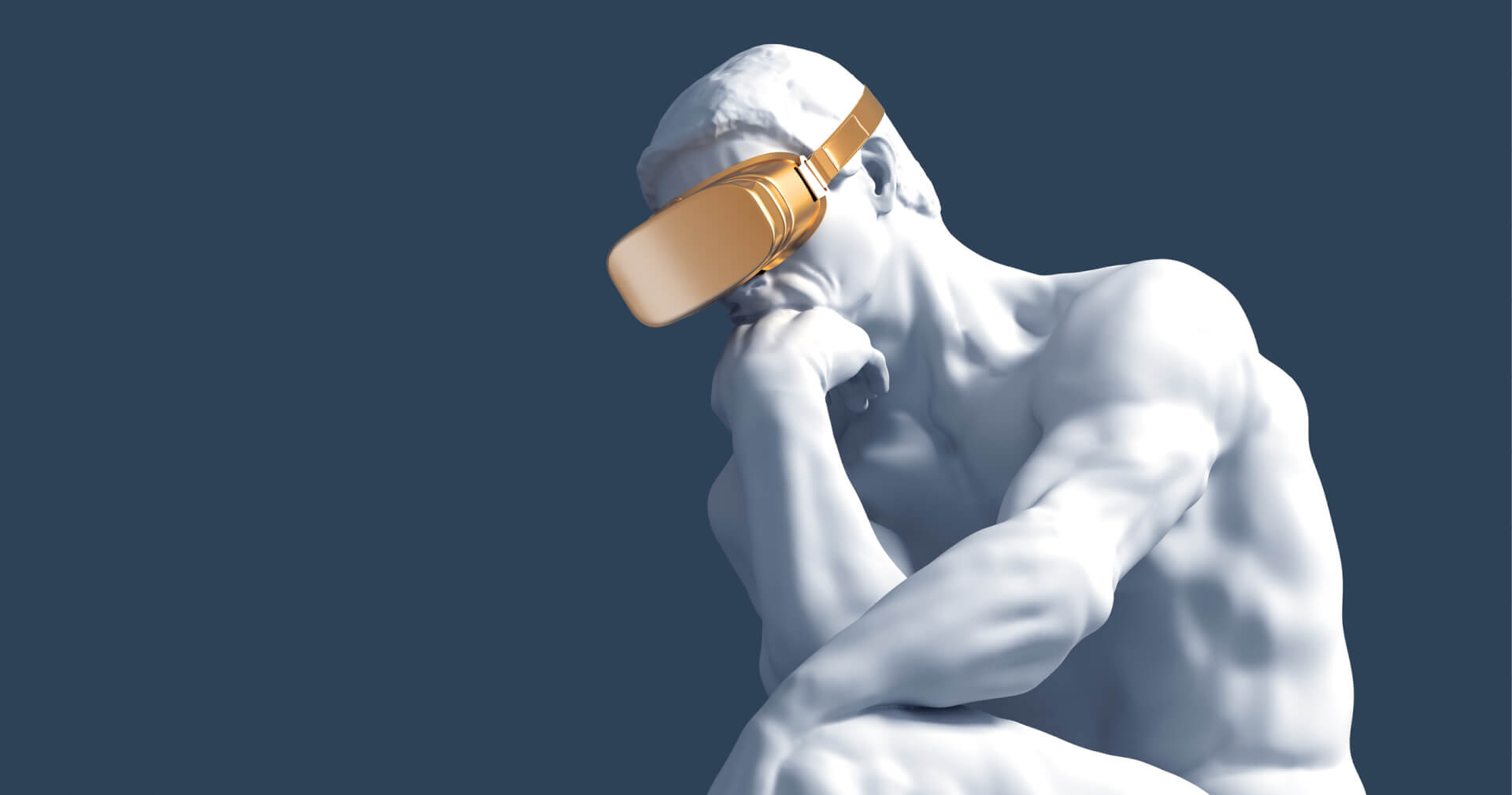 Create the Future… Right now!
Experience the technology of the future today with OMRON's solutions for harmonious and agile manufacturing.
Conventional Fast Moving Consumer Goods (FMCG) manufacturing aims at achieving operational effectiveness. This is usually done through leveraging quality, cost, and delivery (QCD) and focussing on mass production. However, the key to manufacturing success nowadays is agile production. 
Manufacturers are increasingly producing a high mix of products with the same resources. People, technology, and equipment harmoniously combined to produce the best quality products and packages. No matter if it concerns runs of dozens or thousands.
New technologies are available to evolve your business and deal with urgent and fluctuating market demands. We partner up with clients to continuously assist them in optimizing their FMCG production. We do not only provide expertise and solutions; we share your business philosophy & goals for swift and flexible production.
From the incoming raw goods up to the palletising, OMRON is able to provide you solutions to easily integrate new technologies into your business model. Let our solutions inspire you. Start your journey to autonomous & collaborative manufacturing and fully reap the benefits for your organisation!
Your Challenges in Manufacturing
Agile Manufacturing
To handle the growing product variety producers, need to shift to agile manufacturing. Covering activities from sorting incoming products and end-of-line packaging solutions. We offer various technologies to optimize your specific facilities.
Challenges & Solutions: 
High-Mix Low-Volume Packaging
Load & Unload Process
eCommerce Ready
Product & Package Quality
Quality means facilitating better transparency in the supply chain, meeting regulatory compliance, and, above all, customers' expectations on safety and quality. We offer a wide array of technologies to improve quality, especially of the package itself.
Challenges & Solutions: 
Zero-Touch for Quality
Perfect Sealing
Perfect Primary Package
Traceability
Adaptive Inspection
Human-Machine Collaboration
It is harder to keep operations running in the era of social distancing and labor scarcity. Technologies are available to assist manufacturers. To help you provide a safe workplace and benefit from the real potential of a blended workforce by improving productivity.
Challenges & Solutions: 
Zero-Touch for Workforce
Safe Human-Machine Solutions
Machine Development
A Sustainable Supply Chain
Reducing greenhouse emissions along the value chain is a core concern for the FMCG industry. Green issues have become key drivers of consumer purchase decisions and the industry must react accordingly. Contributing to a sustainable supply chain pays off with the right approach to waste management, new materials and energy consumption.
Challenges & Solutions:
New Materials (tcm:466-109846)
Waste Management (tcm:466-109890)
Energy Consumption
Some of the Benefits Gained by Utilizing Our Solutions
Line side replenishment.
Address manual line feeding by the line operators
Reduce intermediate stock.
No pallets along the line.
Automate manual jobs.
Reduce repetitive tasks.
Collaborative palletizing.
Space-saving; simpler; faster and more efficient.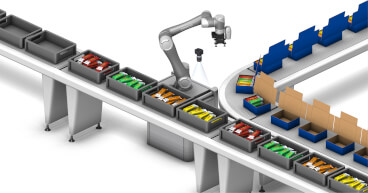 Hur programmerar jag en kollaborativ robot? Hur effektiverar jag min produktion med 3D Bin Picking?
No future dates
WEBBINARIUM
READ MORE
Find Out what Our Customers Say
Curious how your industry peers regard OMRON? Please consult our customer references!
Interested in the latest developments? Visit our news blogs for current updates!